Extra Curricular Activities
Programming Club
In this club, we learn the necessary HTML, CSS, and JavaScript concepts to build websites. Then, with the foundations covered, we start to work on a project, continuing to learn in the process and experimenting with our newly acquired Web Development skills. The programming club is open to students from middle school and above every Tuesday.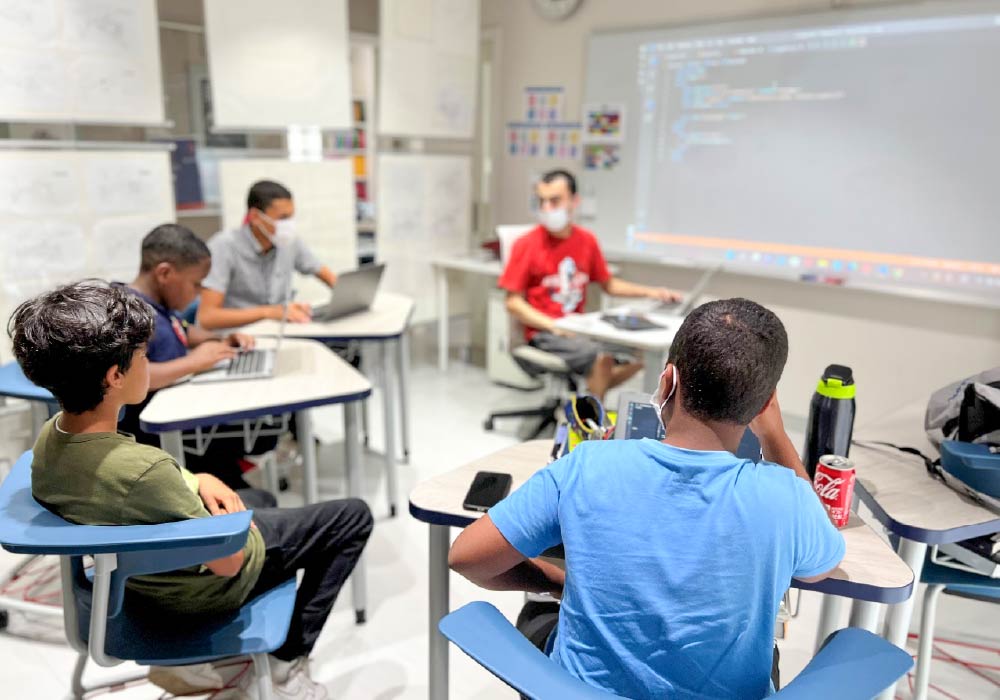 Soccer Club
The Soccer club is open to students from the ages of 10 every Wednesday, and we seek to develop students' soccer skills in a friendly environment where they enjoy playing the sport with their mates. The class structure consists of a series of warm-up exercises followed by a recreational game with the soccer ball to train a specific skill and a soccer game. During the match, coaches provide feedback to students on the technical and tactical aspects of the game accordingly. Solidarity, empathy, and generosity are the fundamental values that we, as coaches, want to promote in students by teaching them to play soccer as a team.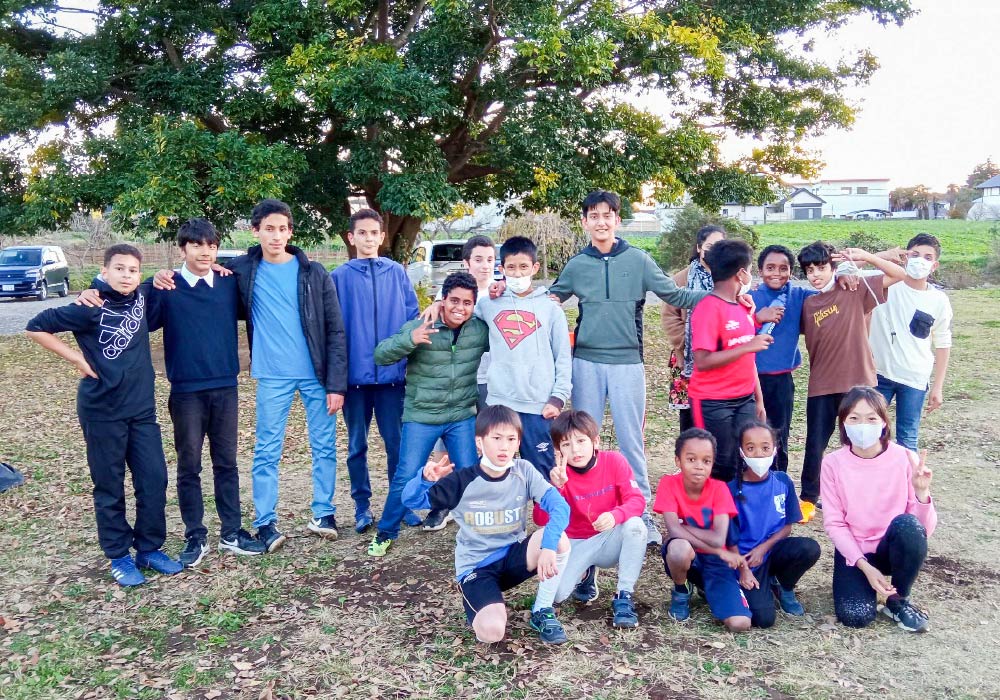 Art Club
The students are now working on digital storytelling through stop-motion animation. They started the process by brainstorming their ideas in small groups and proceeded to research, organize and plan their storyboards. First, each student was assigned a different role in the project, allowing them to take the lead. Then, they wrote the scripts and drew the storyboards. Next, they made models, characters, props, and scenery and brought everything together by setting up the equipment and using their storyboards to animate and edit the movie. They are now in the final stage before publishing and sharing it with their friends. The club is open to students from the ages of 10 every Monday.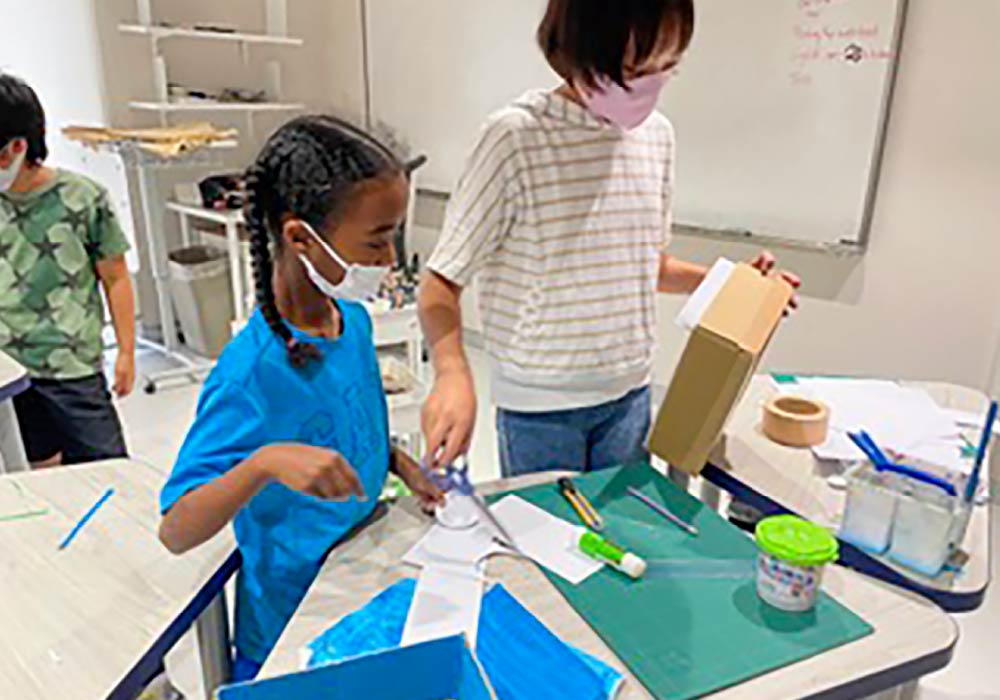 Japanese Club
Our Japanese club meets every Monday after school for an hour. There are eight students, including children who do not have the opportunity to learn Japanese and children who want to improve their Japanese. About half of them are preparing for the Japanese Language Proficiency Test(JLPT) in April next year by solving past questions. Children who attended Japanese school halfway through study here to maintain their level. Returnees want to learn Japanese because they are living in Japan. We enjoy studying!